Car-Mageddon Is In Play: Use Options To Limit Downside And Catch The Upside
A robust supply of used cars is putting pressure on new vehicle inflation, which has turned negative last month. In fact, new car prices are now declining at the fastest pace since the recession – wrote the WSJ.
Last month I wrote an article about the unfolding 'Car-mageddon'. Since then, the market has gotten far worse.
And I am buying more long dated, out-of-the-money put options to make sure I benefit from any further worsening or negative volatility.
Let's look at how things are going…
Deflation in used cars has persisted due to the waves of vehicles coming off leases.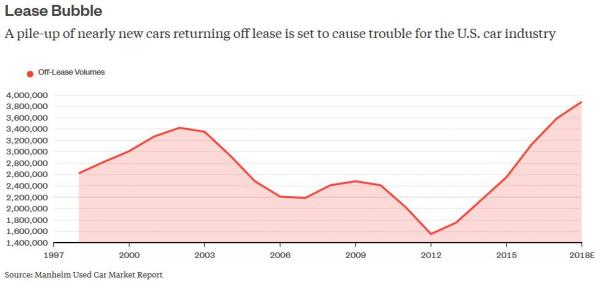 As the increasing amount of vehicle lease agreements are coming to an end, the dealerships will have a wave of vehicles coming back to sit on their lots. With inventories already increasing, and dealerships awaiting for the 2018 models, what room will they have for the 2013, 2014, 2015, etc. vehicles coming back?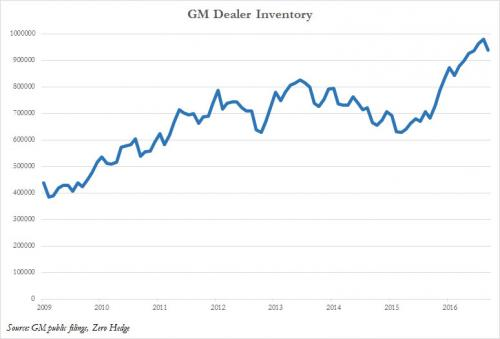 Imagine the stress this will be for the dealerships…
For instance, I live in Scottsdale Arizona. And there are Ferrari (RACE) and Porsche (OTCPK:POAHF) and all the other luxury car dealers along every major road. One thing Scottsdale is not in shortage of is over-priced cars being driven by over-indebted young adults my age.
What will the salesmen at these dealerships do once they have the 2018 models arriving, yet also inflows of older cars being returned from lease arrangements or defaults?
They will slash prices further just to get rid of them and reduce inventory. That's why there have been record incentives to get vehicle sales going. But if everyone is doing this, prices of vehicles – both used and new – will tank.
And it is already happening…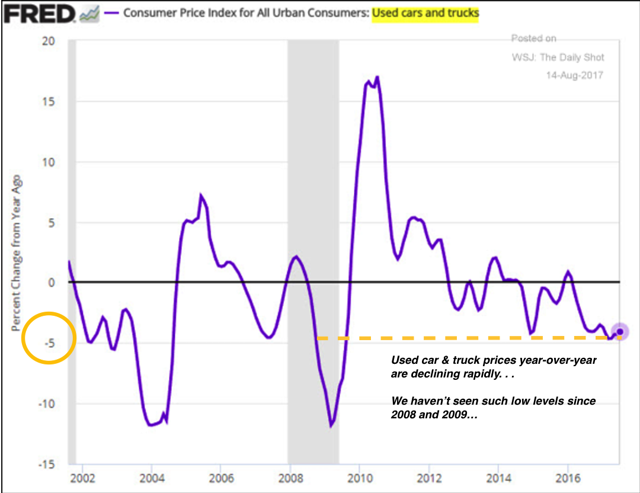 As used car prices keep falling, so will new vehicle prices. Why would anyone buy a brand new car when you can get a slightly used one much cheaper?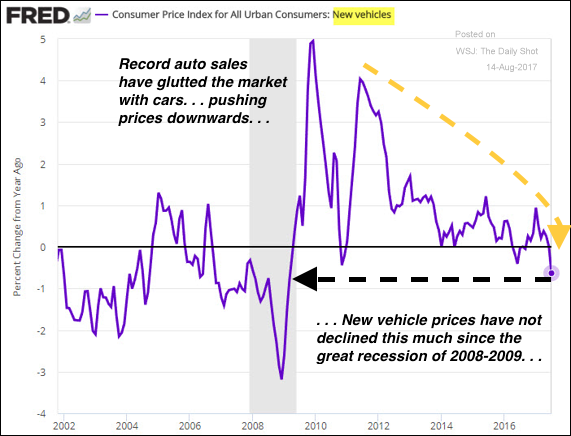 It looks as if these dealerships and car manufacturers don't even care about credit quality anymore. They just need to sell these cars.
The rampant growth in aggregate subprime loans being made, and lack of diligence in originations, is terrifying…
Read the Rest Here, Including My Stock Selections and How to Position Yourself to Potentially Make Massive Gains by Risking Little…
Published On
Cynical Economic Banter - Harsh Skeptic - Speculator - Analyst
Join The Discussion
No Comments